The Tyrone S. Woods Wrestling Foundation has been awarding scholarships since 2016 to Oregon High School seniors who are outstanding for their wrestling, academic and citizenship achievements. We were curious as to what these scholarship recipients are doing now, so Debbie Wilson contacted each one of them to learn what our past Awardees are doing.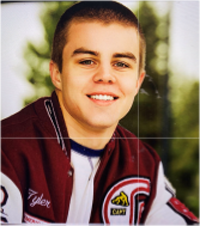 2016- Tyler Self, Glencoe High School, Hillsboro, was our very first TSWWF scholarship recipient. He completed his pre-med at Western Colorado University and is now in the process of moving to Bethesda, Maryland, to start the next chapter of his education. He will be a first year medical student at Uniform Services University and plans to become a military physician. Tyler has been happily married for 2 years.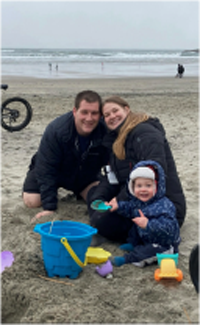 2017- MacKyle Little, Culver High School, became our second scholarship recipient. He earned his BA degree in business at Western Oregon University and he played 5 years of college football for the Mountaineers. He is now at Chemeketa Community College and in his final term of the Fire Suppression program to become a firefighter. Mac is married with a young son and a second baby on the way. He and his wife plan to stay in the Monmouth area.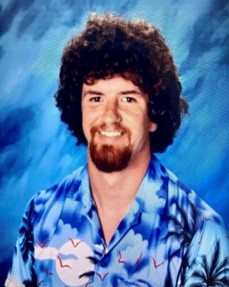 2018- Ryan Bibler, Dallas High School, Dallas, received the scholarship in 2018. He completed his schooling at Chemeketa CommunityCollege and is now a full-time teacher at Central High School in Independence, Oregon, in the science programs. He is also the head wrestling coach at Talmadge Middle School. Ryan is continuing his education and is currently working on a master's degree.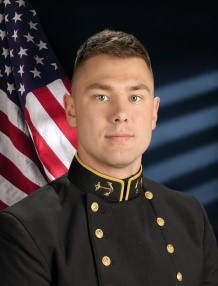 2019- Kirk Liscom, Pendleton High School, Pendleton, was our 2019 scholarship awardee. He is currently a senior at the US Naval Academy and will be graduating in May. After graduation, Kirk will be joining the Marine Corps as an air contract. He will have earned a Bachelors of Science degree in Honors Physics and has been conducting research on "hadron production". Even though he has been busy with school, he has still managed to keep in contact with his coaches and former teammates.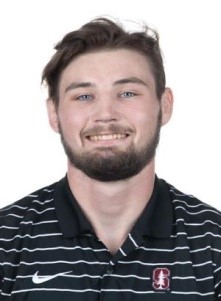 2020- Elijah Cleaver, Nyssa High School, Nyssa, is currently a junior at Stanford University, is on the wrestling team, and has been the NWCA Scholar All-American (2021) and on the PAC-12 Academic Honor Roll (2022). He has not chosen a major, but is considering a design base in marketing or design/product development.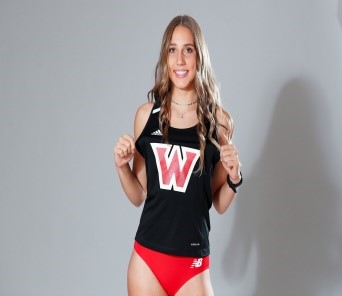 2020- Olivia Flack, LaPine High School, La Pine, was our very first female scholarship recipient in 2020! She attended Lane Community College for two years and participated in cross country and track during at time. Olivia is now at Western Oregon studying Early Childhood Education and working towards a teaching certificate. Teaching second graders is what she really wants to do. Currently, Olivia stays involved in wrestling by helping her coach Dad during winter/spring breaks. In her free time she has a job in retail and also at a local stable. She would love to move to Montana or Wyoming when she is done with school. Travel may be on her mind in the future as she got the traveling bug after being selected to participate on a 2019 cultural exchange wrestling team that traveled to South Africa.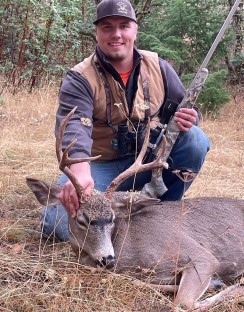 2021- Travis Bennett, Neah-Kah-Nie High School, Nehalem, was the scholarship recipient and has been attending Oregon State University. He is majoring in civil engineering but is also interested in construction engineering management. Due to an injury, he is no longer wrestling but loves to travel, hunt, fish and hike. Travis wrestled in Wyoming and would like to return there or to Montana to pursue his outdoor passions.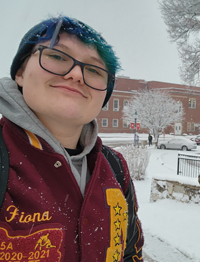 2021- Fiona McConnell, who wrestled for Milwaukie High School, Milwaukie, is our 8th scholarship recipient. She is a student at North Central College in Naperville, Illinois, and is majoring in Exercise Sciences with her next step advancing to the Physical Therapy program. She continued to wrestle and was an All American in 2022, placing eighth at the Junior World Team Trials. Fiona sustained an injury that is keeping her off the mat this year.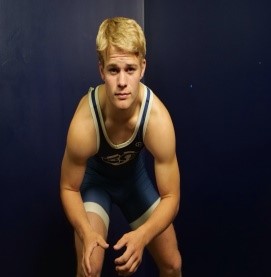 2022- Braden Carson, La Grande High School, La Grande, has been attending Eastern Oregon University studying molecular biology with plans to enter the medical field. He has had a solid 4.0 GPA and is still wrestling for the 11th ranked Mounties (NAIA Men's Wrestling Coach Top 20 Poll). Braden relaxes by enjoying his favorite past-time, which is fishing.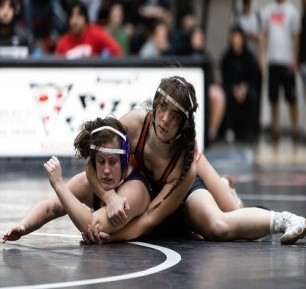 2022- Makaila Takahashi from Forest Grove is attending Pacific University. Her major is kinesiology with future plans to enter the medical field. Makaila continues to wrestle, winning the 2022 Collegiate Classic Freestyle in her weight class. She has also been playing soccer. When she can, she returns to her high school to help coach the girls' team.
2023 Jack Lieuallen, Pendleton High School, Pendleton, and Courtney Hall, Scappoose High School, Warren, are our newest scholarship recipients. They have just begun their college experience, so we will follow up with them later!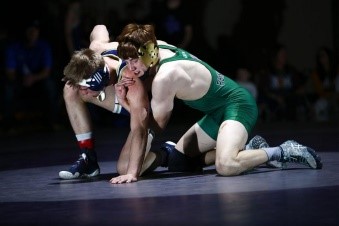 2023 Jack Lieuallen, Pendleton High School, Pendleton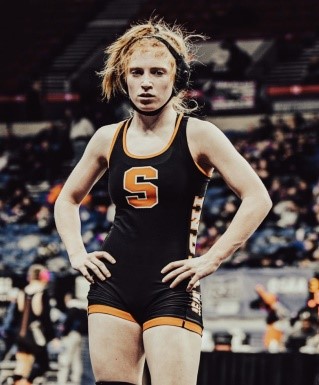 2023 Courtney Hall, Scappoose High School, Warren